Bernardi Program
What the Alarmists Won't Tell You
The Australian Labor Party have now officially adopted the phraseology of The Great Reset.

I discussed that on the Bernardi show last week and made special mention of their global mantra, authored by the Word Economic Forum….Build Back Better.
It's been repeated by such lowminaries as Greta Thurberg, Joe Biden, Hillary Clinton, Bill Gates and  Justin Trudeau.
Labor's Tony Burke was recently parroting the Great Reset mantra - Build Back Better.
So make no mistake, the global force for radical green socialism is at work here in Australia. This is after labor have passed a motion at their national conference to support the  Republic earth (aka global government) agenda.
If you value your freedom and our nation, this suggests you simply cannot trust the Labor Party.
They have clearly embraced the Great Reset agenda that is using the pandemic as an excuse to remake capitalism and establish a brave new world where "you will own nothing and you will be happy"
There was something else we broke on the Bernardi program some months ago that is now just creeping into public attention.
We revealed that in 2019. The National Institute of Allergy an Infectious Diseases (NIH),  provided money to the Eco Health Alliance, that partnered with scientists at the Wuhan institute of virology to work on gain-of-function research on bat coronaviruses.
This was research deemed too dangerous to be conducted in the United States and is now a cause for concern in the US senate.
The virus that enslaved the world began in Wuhan, which we are told is just a coincidence.
It is also a coincidence that in 2019, vaccine investor and advocate Bill Gates announced his foundation had also donated donated $200 million to the NIH for research.
What we aren't told is that the response to Coronavirus has been more damaging than the virus itself.
Lockdowns, school & business closures have caused far more damage than most are aware of.
Depression, mental health problems, and anxiety are just some of the consequences of the government response. It is regarded as a shadow pandemic and the US National Library of Medicine wrote:
"Multiple lines of evidence indicate that the coronavirus disease 2019 (COVID-19) pandemic has profound psychological and social effects. The psychological sequelae of the pandemic will probably persist for months and years to come."
Just last month in Japan, more people died by suicide than from Covid-19 in all of 2020. This was despite the Japanese government only imposing a voluntary stay at home request during the height of the pandemic.
Political and media alarmism has been destroying lives and robbing people of their futures because many have lost everything – a lifetime of work gone in the panic of a politicians pen.
Here's something else you won't find in too about in the media.
After media alarm that Sweden – another country that refused to lockdown – would basically collapse under the weight of the coronavirus dead – total deaths for all of Sweden in 2020 were only around 5800 more than in any normal year – coincidently the same number of deaths in 80-90 year olds caused by coronavirus.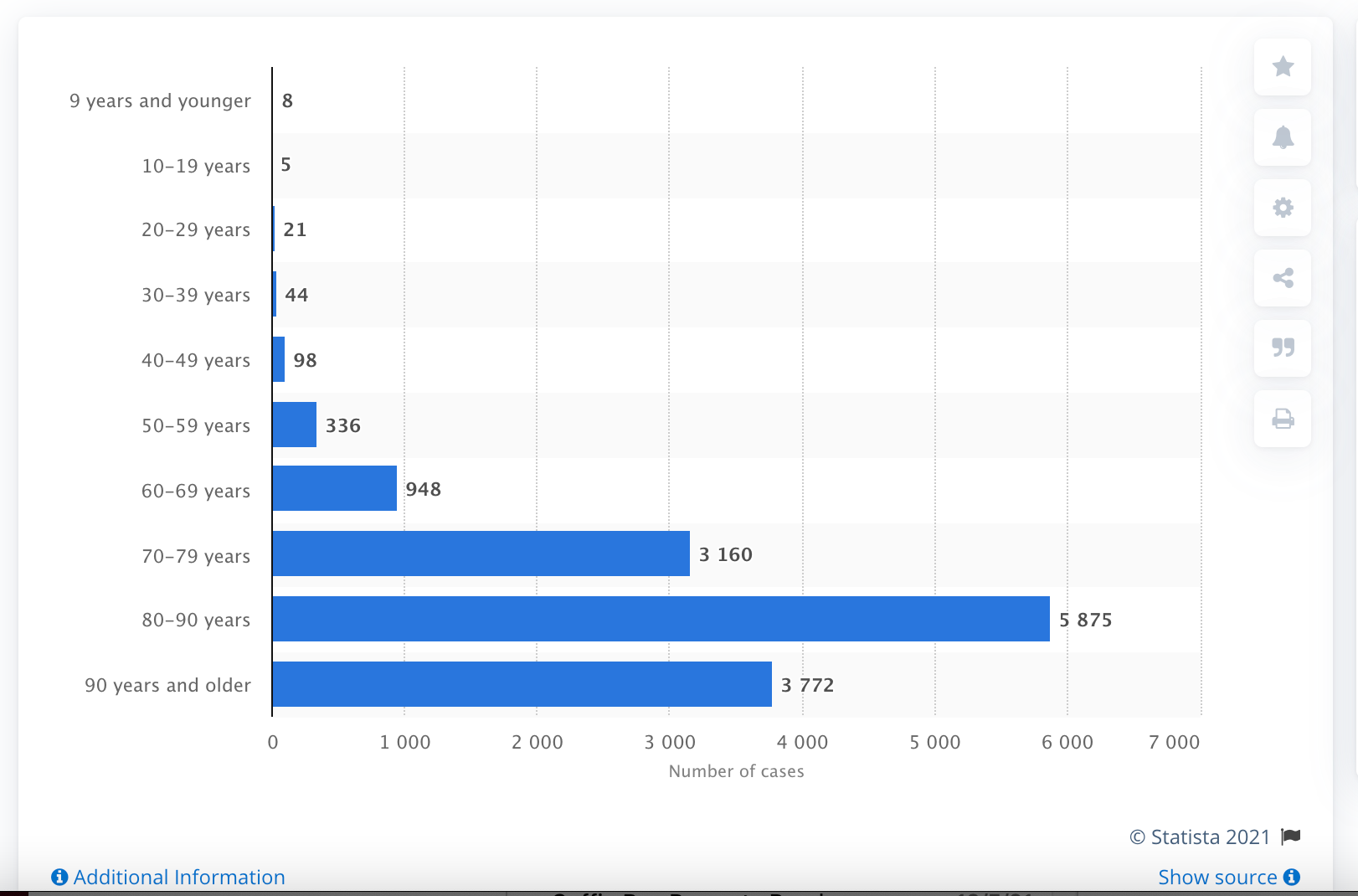 Tell me again why our schools and businesses were closed for months, at the cost of hundreds of billions of dollars and massive mental health consequences?
Incredibly, instead of blaming government for this outrageous over-reaction, the sheeple are actually thanking them.