FAQ
This page provide answers to some frequently asked questions. If you cant find the answer here please contact member support.
If you don't find the answer to your question here please use our PRIORITY MEMBER SUPPORT or our website contact form.
How Do I Register?
Registering with Confidential Daily is free and all subscribers receive the famous Weekly Dose of Common Sense email digest every Wednesday.
To register, enter your email address on the home page or click the subscribe button in the bottom right corner of your screen. We'll then send you an email to confirm your details with a secure link.
When you click on the link within that email you will be registered and automatically signed in.
Do I Have to Pay Anything?
Our basic subscriber service is free and always will be. Joining is as simple as confirming your email address through our website to get your subscription started.
You'll then receive our famous Weekly Dose of Common Sense published every Wednesday.
Subscribers also have access to some of the Confidential community features.
We will never share your email address with anyone else and all communication will come from us. Every email also features an unsubscribe link so you can opt-out of future communications.
If you'd like to access additional content, reduce your email load or unlock more features you can modify your preferences through the account page. You can also upgrade to become a Premium Member at any time.
Why should I become a Premium Member?
Premium membership supports independent publishing and helps us present material, ideas and information that is often ignored by mainstream media.
Remember, if what you are accessing on the Internet is free then you are likely the product being sold to someone else. That doesn't happen to our Premium Members.
Confidential Premium Members have access to our regular content including: .
The Confidential Report is our daily news roundup curated from thousands of sources that saves you hours and kick starts your day.
It features key stories covering culture, crypto, personal finance, Australian and international news delivered to your inbox every weekday morning.
It's a must read for those who want to stay informed and always ready to counter the lies of the left.
Cory's Daily Comment is sent weekdays via email.

This gives you direct access to Cory Bernardi's insights and responses to the issues you raise. The posts are direct and uncensored, free from advertising and competing interests.
What is a Confidential Patron?
Patrons
Our Patrons chip-in that little bit extra to enable us to provide complimentary access to the Confidential website for students. We give two students access for every Patron subscription.

We also try to give them a little something extra when we can to honour their selfless support for getting our message out there.
Can I Give a Gift Subscription
There's no better present than the gift of common sense. We make it easy for you to provide Confidential Premium Membership to friends and family.
Just CLICK HERE to get your gift subscription started.
Group Subscriptions
If your business, educational institution or family uses a common email domain we can create a group subscription plan.
These plans ensure anyone registering on the Confidential website using that email domain will be granted immediate Premium Member access.
It's already in use by one Australian University and a couple of family and business groups. Contact us for a discussion about your needs.
What else do you offer?
We always try to offer our Premium Members (at every tier) some regular bonuses. These include occasional video conferences and live stream presentations, podcasts, interviews and special member offers.
Do you offer a trial period?
Our Premium Member plans provide immediate access to all Confidential content so we don't offer a free trial period. If you would like to try our premium service then subscribe for a month and you can cancel or upgrade at any time.
Are my payment details safe?
Yes. Our credit card subscription partner is Stripe which handles billions of dollars in payments every year and serves hundreds of thousands of merchants around the world.
How do I contact you?
Premium Members have access to a unique email contact form that only accepts emails generated from within the site. That way members get the priority attention they deserve.

If you aren't a member and really need to get in touch then there is a contact form link in the footer of our website.
We do not offer telephone support.
How do I sign in?
To access the Confidential content you will need to use your registered email address .
You can do this by clicking the Sign In link and entering your email address (it needs to be the same email address you registered with).
We will then send you an encrypted access link via email. Click on that link for immediate access. For security purposes the link is only valid for a single click and expires after 24 hours.
If for some reason you are logged out or don't click the secure link in time, access is as simple as clicking 'Sign In' and entering your email address again to request a new login link be sent.
What if I don't get an email with the encrypted access link?
The email is sent automatically to the email address registered on our system. Sometimes it takes a minute or two to arrive.‌‌‌‌
If you don't receive it please:‌‌‌‌
- check you used the same email address you registered with.‌‌
- check your spam filter for the email. ‌‌‌‌

Some email addresses have two spam filters, one for PoP and the other for IMAP.
If you can't find it in your regular email client then log in to your webmail. It is most likely trapped in there.
This is a particular problem with Bigpond email addresses.
Bigpond have acknowledged the problem in an email to us but their support people continue to deny it to their customers.
Given the ongoing difficulties with Bigpond, we recommend that our members use an alternative email address for access.
Gmail is one free alternative that seems to work well for many subscribers.
No matter what email provider you use, it's always a good idea to whitelist our email address to help prevent delivery problems. Search how best to do this for your email client and whitelist emails from ConfidentialDaily.com and ghost.io
Please also whitelist contact=confidentialdaily.com@ghost.io
You should then contact your email provider and tell them to lift their game and whitelist emails from ConfidentialDaily.com and ghost.io 😀
If Telstra Bigpond say it isn't their problem then read them this email they sent to me and tell them to lift their game.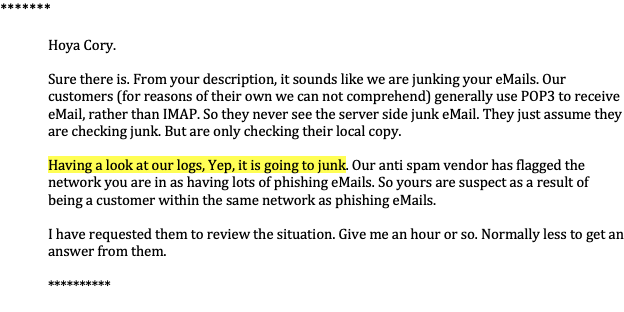 How to whitelist Confidential as a Bigpond Safe Sender
1. Login to your Bigpond mail. On the upper right hand of the screen, click on the gear icon that reads "Settings".

2. On the left, right under SETTINGS, click on "Mail" and then click on "Safe Senders".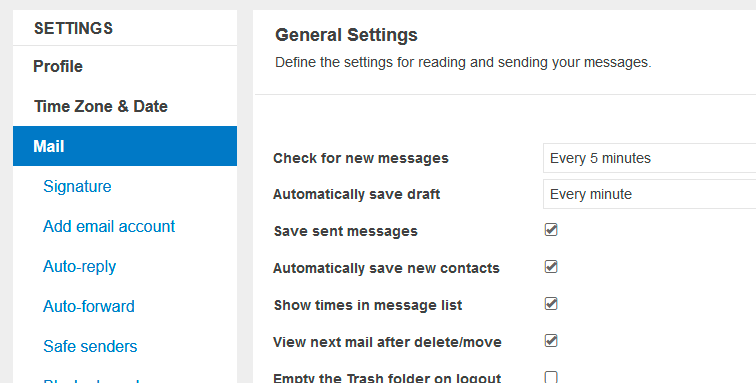 3. On the Safe Senders sub-menu, please write "*@confidentialdaily.com" in the blank square next to Add email address, and click on the (+) Add button.

4. All future Confidential emails will arrive on your inbox. If you wish to move your existing Confidential emails from the Junk/Spam folder into your inbox, right click that email, go to More, and then click in Mark as Not Spam.
How to Whitelist in Outlook
1) In your inbox, find and click the gear icon. Then "View all Outlook Settings":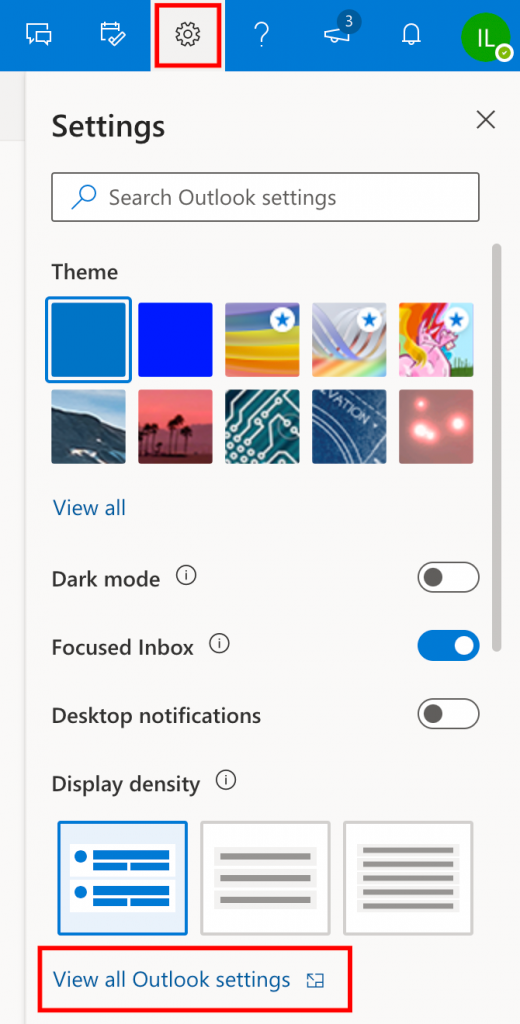 2) Then select Mail > Junk Email: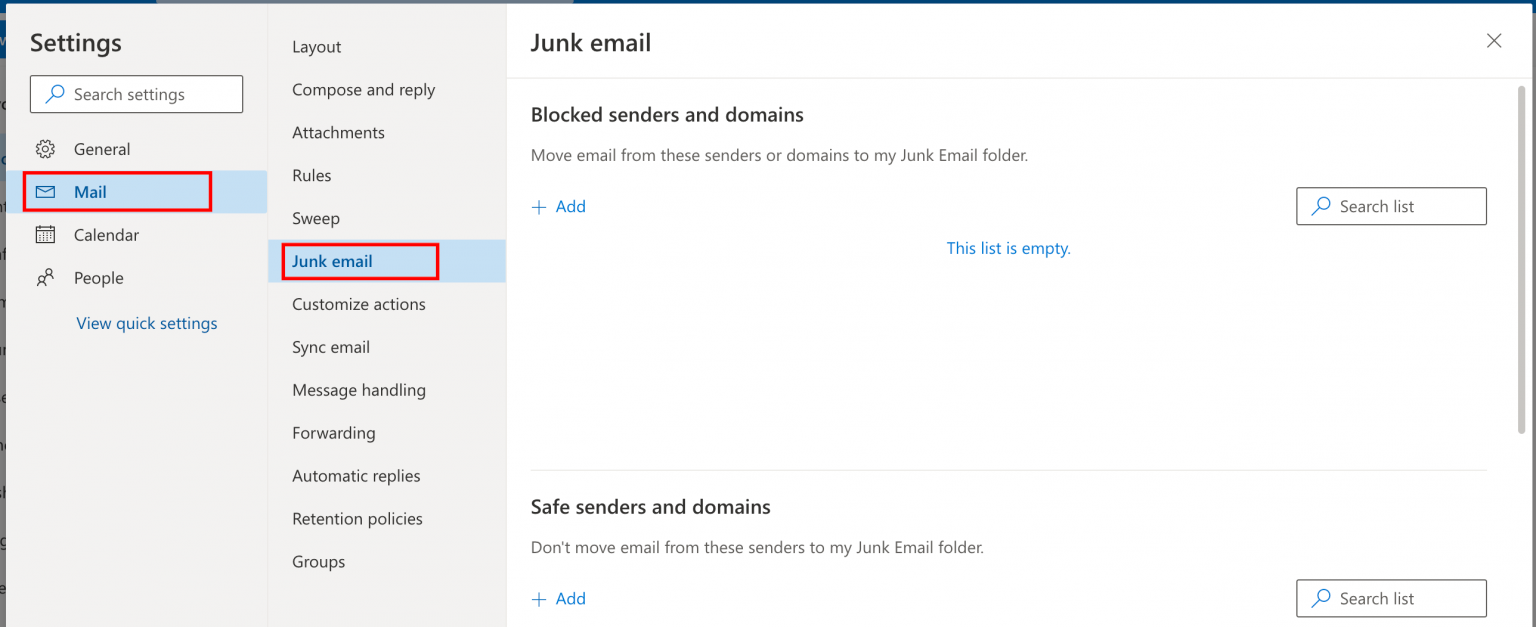 3) To add an entry to 'Safe senders and domains', click on the 'Add' button and type confidentialdaily.com to mark as safe every incoming email from Confidential. Then press 'enter' to save change

4) Check you Junk/Spam folder and look for any Confidential emails, and then select 'It's not junk'
How do I reset my password?
You don't need a password. All access is via the encrypted link we send to the email address you subscribed with.
Why don't you use passwords?
Mainly because passwordless logins have greater security, for multiple reasons:
People can't create bad passwords, because they don't exist
Passwords can never be hacked, because they don't exist
Passwords can never be phished, because they don't exist
Passwords can never be forgotten, because they don't exist
The security features of the person's inbox become the security features for their member login - and email providers, generally, have very good security.
What if I don't have a credit card?
You can register a free account without a credit card and still access some great content. However our Premium Membership subscription system requires payment via a valid credit card.
It is perfectly safe to use your credit card with our secure payment provider which handles billions of dollars of transactions every year.
How often do you post?
We publish the Confidential Report and Cory's Daily Comment every weekday (excluding Australian and South Australian public holidays).

Additional content is added several times per week. Some days there is a single post and other times there are multiple daily posts. They are always available to Premium Members via our website so you can access them in your own time.
Can I change my subscription details?
All your account and subscription details can be managed through the self-service account portal. After signing in, just click the 'account' link to gain access.
Here you can update your name and email address, modify your billing and newsletter preferences and upgrade or cancel your subscription at any time.
Changing your Premium Member subscription (from monthly to annual or vice versa) can also be done through our self-service account portal. Changes come in to effect at the renewal of your existing billing period.
Will my subscription charge ever change?
Your subscription price features a lifetime guarantee. It will be maintained for as long as your subscription remains valid. If you let your subscription lapse then you will have to re-subscribe at the new rate.

How do I manage my email preferences?
Every email we send has an unsubscribe link embedded in the footer. You can also switch your email preferences on or off in the self-service account portal.
Premium Members who opt-out of receiving emails will still have access to the website and all content and their membership will remain valid until cancelled.
Please note that cancelling your account is different to unsubscribing from emails.
Free subscribers who opt-out of email contact will no longer have access to any website content.
Why aren't I getting email newsletters?
Sometimes an email service provider will prevent delivery of our emails. If newsletters sent to a member consistently fail, or are marked as spam, then emails for that account will be disabled automatically.
If your member email address was disabled accidentally, or you would like to start receiving emails again, you can resubscribe directly from the account link on the Confidential website.
What if I want to cancel?
You can cancel at any time from within your self-service account portal.

Upon cancellation you will continue to have access until the scheduled subscription renewal date. If you change your mind before that date it is a simple one-click process from within you account admin to continue.
For account security reasons we are unable to manage account cancellation requests that do not come from our Member Only contact form.
Can I get a refund?
Premium membership provides access to all content for the duration of your subscription and is not refundable.
Our annual plan offers a substantial saving over a monthly subscriptions but if you are undecided we suggest you subscribe for a month and then decide whether to continue or not.
How do I get support?
For priority service we suggest you contact our support team by using the webform within the member portal.
Our support service is offered exclusively via email.
If you didn't find the answer to your question here please use our PRIORITY MEMBER SUPPORT or our website contact form.