Daily Comment
Crony Climate Capitalism
The seemingly random events that are making our lives more difficult, seem to have a thread connecting them all.
Risking the wrath of the climate catastrophists now seems to be a daily occurrence.
They could be glued to a bridge on your regular commute or even pasted  to a painting in your favourite art gallery.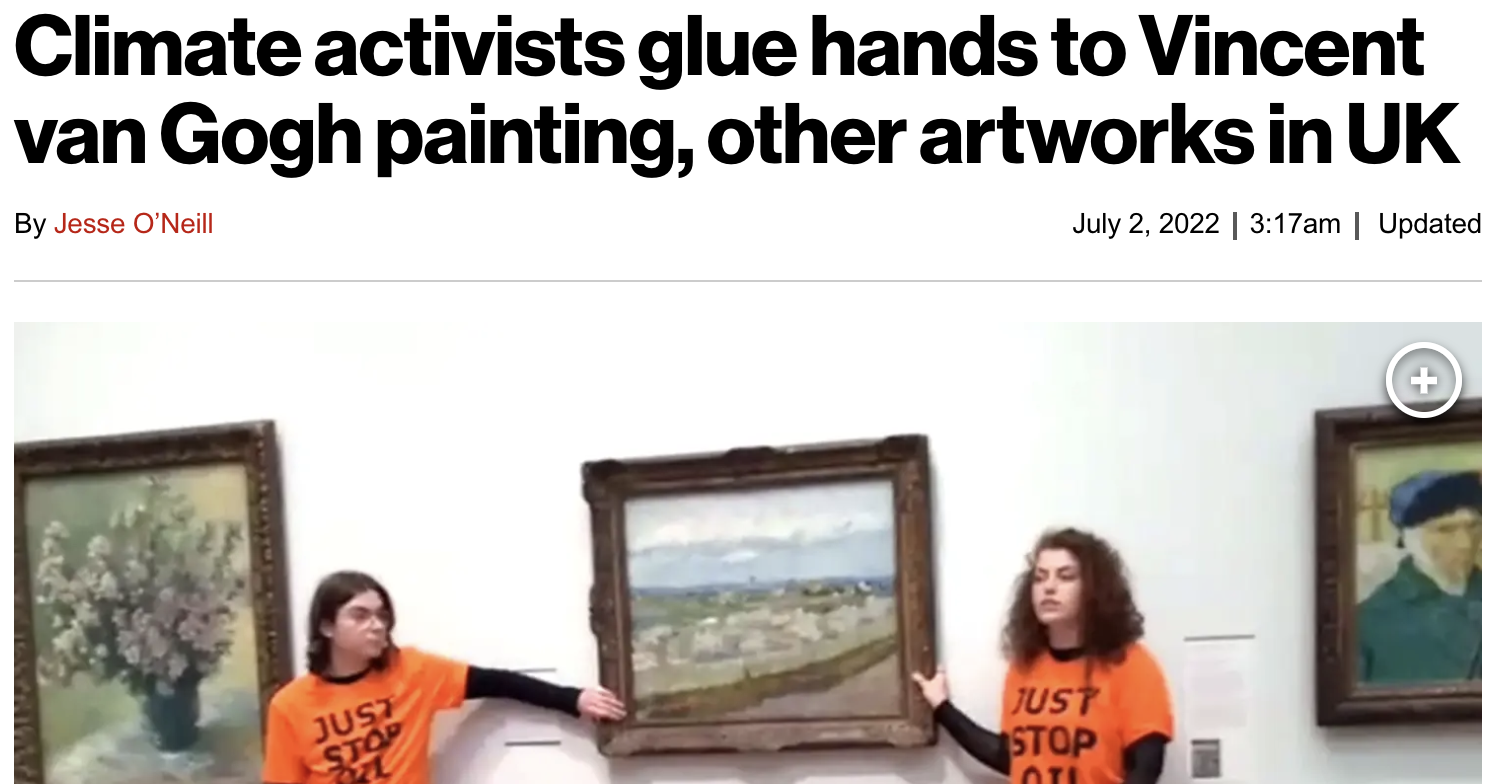 But sometimes these imbecilic pests take personal inconvenience to another level.